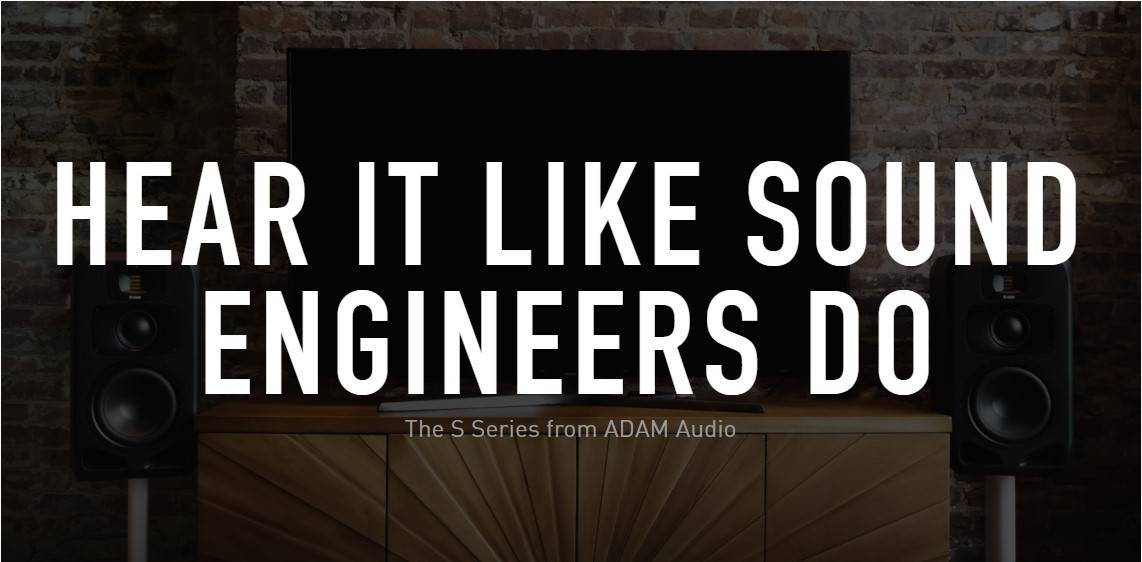 As manufacturers of professional loudspeakers, the likes of which are mainly used in recording studios, we strive for the highest in quality audio playback and reliability. Our speakers and headphones are valued for their authentic and unique sound by producers and musicians around the world. The numerous awards our speakers have received in the trade press are further proof of ADAM Audio's outstanding quality.
The ADAM Audio flagship S Series, in particular, impress with their linear frequency response, wide and consistent dispersion and high resolution. All of which are indispensable in a professional recording studio environment, enabling a very detailed sound reproduction.
The S Series is the combination of many years of advanced in-house engineering innovation at ADAM Audio, and the latest computer-aided design techniques. It deliberately does not employ off-the-shelf loudspeaker technology, but instead relies consistently on the in-house engineering innovation that makes the legendary ADAM Audio sound possible.
A VERY SPECIAL LISTENING EXPERIENCE
Listening, mixing, and mastering with S Series monitors in the studio provides a very unique listening experience that many also want to experience in their own living room. Although the S Series was designed for professional studio environments, they are increasingly found in private households as hi-fi loudspeakers. It is not just the look that suggests the S Series are a tool for the professional market, they also come with a sound that highlights the nuances that many hi-fi speakers cannot reproduce with such precision.
To create a more exciting listening experience, most traditional hi-fi speakers often have a higher bass and treble. This adjustment distorts the playback and creates a reproduction of the audio material that is not true to the original. With the S Series, however, you hear the music just as the sound engineer, composer & musician intended.
The S Series are particularly characterized by their precise playback of high frequencies. Using the S-ART tweeter, the speakers can reproduce up to 50 kHz.
It is now known that the human ear can perceive a maximum of tones of up to 20 kHz. This wider frequency extension up to 50kHz ensures a flatter phase response within the audible range, ensuring that what you are hearing in the high-end is accurate and distortion-free.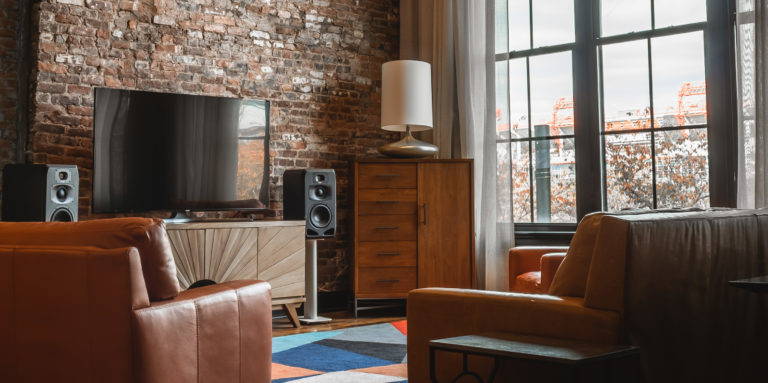 VERSATILE CALIBRATION OPTIONS FOR EVERY ENVIRONMENT
In order to make room-specific adjustments, all S Series loudspeakers have a digital signal processor (DSP), providing filter functions so that the loudspeakers can be individually adapted to the given room conditions, or to your own listening tastes.
The built-in high-performance amplifiers in our S Series, offer power reserves, giving you extensive dynamic range, whether you're listening to rock, electronic or classical. They are precisely installed to the speaker's chassis, eliminating the need for an external amplifier and extra cabling. Symmetrical analog & digital AES connections via XLR protect the cable routes from interference, ensuring you have the cleanest signal path and reproduction quality.